THE HISTORY OF
B&B GAS PIPING PLUS
OUR
STORY
B&B Gas Piping Plus is an integrated oil and gas piping contractor that has been fulfilling the energy industry's construction, maintenance, and repair needs since 2004. With more than 20 employees, our work has taken us from the North Shore in Minnesota to the Southern Border of Missouri in the Midwest.
WHERE WE ARE TODAY
B&B Gas Piping Plus is a leader committed to providing progressive pipeline construction and related services while assuring a safe and healthy work environment for our associates, clients, and the public. Our goal is to perform quality work that meets or exceeds our client's requirements and expectations, ensuring an honest profit. We are committed to personal service, honesty, integrity, and quality. Our continuous improvement process will enhance efficiency and create an environment where professionals can develop innovative solutions for each project; fostering partnerships of shared goals with our clients that lead to the greatest value.
Due to the increasing demands of energy production and consumption in agriculture, we are experiencing tremendous growth. Every year B&B expands to serve more industries.
What began as a small family business serving a single customer has grown into a fully integrated gas piping construction company known for its vast equipment fleet, talented personnel, "can-do" spirit, and commitment to safety.
 Piping Construction and a Whole Lot More; Your "One Contract" Contractor.
B&B's mission is to be a team dedicated to identifying and fulfilling customers' needs for quality gas piping construction and service.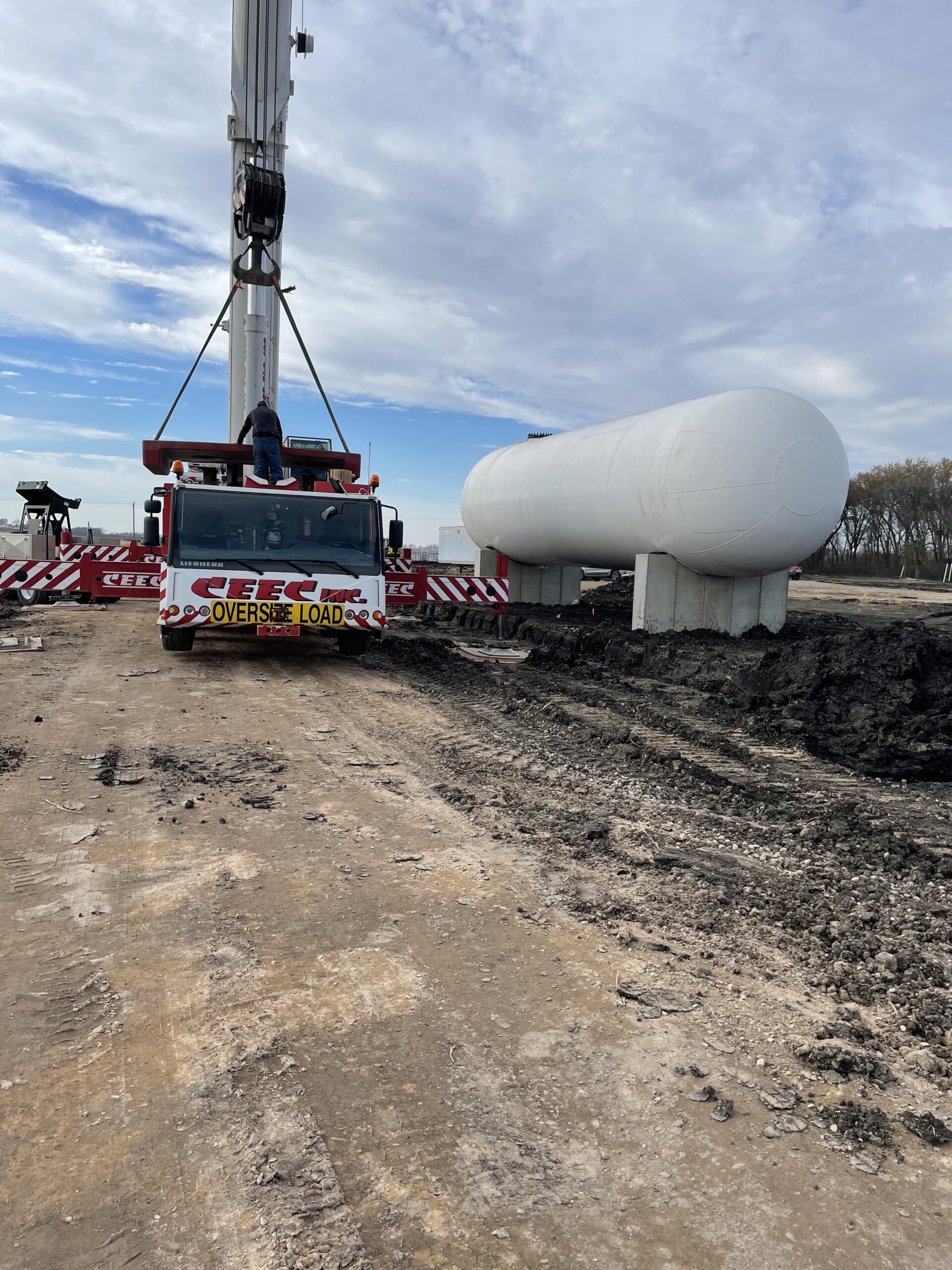 OUR
CORE VALUES
& BELIEFS
GUIDING PRINCIPLES
People are our most important resource. We provide equal opportunity for everyone. We support our people through education, training, and respect for the individual. We believe in and reward hard work and high productivity.
Safety is first and must never be compromised. We are committed to safety for all our people. We are dedicated to quality and continuous improvement. Quality is meeting or exceeding the expectations of our internal and external customers, On Time, The First Time, Every Time. The role of leadership in our quality process is to create a working environment that promotes teamwork, openness, trust, and continuous improvement.
WE ARE CUSTOMER-FOCUSED
We are in business to serve our customers by finding out what they need, sharing their sense of urgency, and meeting their requirements. 
Honesty and integrity must be at the heart of all our dealings. Honesty is not only morally right, it is good business. In our dealings with customers, subcontractors, suppliers, and each other, we must treat everyone as we would like to be treated.
Visit Us
B&B Gas Piping Plus
1210 E. 12th Street
Fairmont, MN 56031 USA
Office Hours
Mon–Fri: 8am – 4:30pm
Saturday–Sunday: Closed